with Easy App-based Access
Our long-term associate M/S Mohanlal Ratanlal reached out to us with demand for an automated software solution for their edible oil brokering business. The aim was to create a system that could reduce the overhead of manual tasks required to initiate orders, organize deals, create and share invoices, and managing accounts both for client interactions and the firm's internal operations. 
"Much like Ambani gave the world in the hands of the consumer, you gave control of every aspect of my business in my hand!"
Director – M/S Mohanlal Ratanlal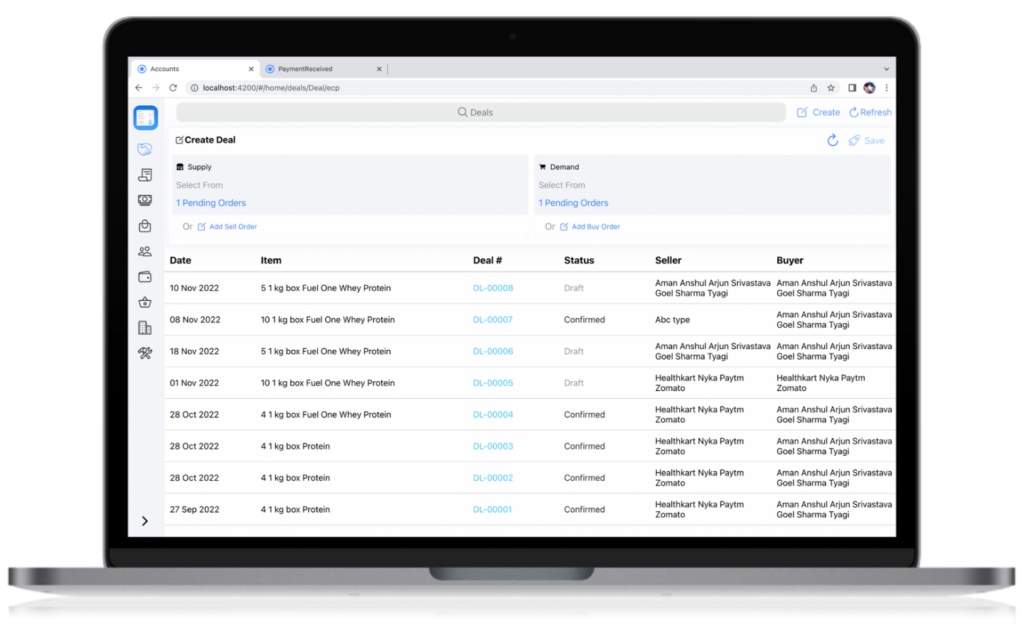 Umun Tech started by analyzing the end-to-end business process of M/S Mohanlal Ratanlal. We figured out the elements that were repetitive and hence could be automated through business logic. Our final product Umun Deals were built around key focal points:
Order entry from both the firm and client side.
Automated deal formation through order details.
Automated invoice raising to respective parties.
Consolidated dashboard with details of deals managed and brokerage incurred.
Timely alert for the deals under process and key tasks remaining.